Mega menus
Codyhouse - mega responsive menu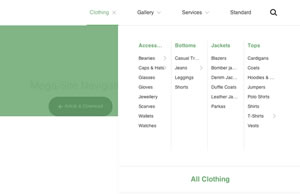 A responsive menu that features several ways of displaying sub menus - through slideout secondary menus and icons
Mega menu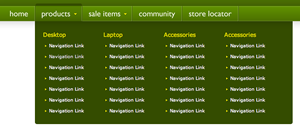 Got a lot to say? Heaps of pages? Then this mega menu could be for you. Kermit green certainly grabs your attention, though we could change that for you of course.
Big orange grid menu

Similar to the mega menu, the big orange grid menu offers sub-menus in lists. The parent menu items are animated, and you could find yourself chasing them round a bit, but we thought it was definitely worth including in our collection.
Infogrid menu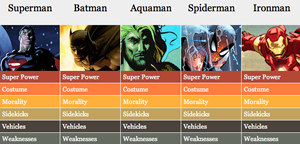 A little imagination might be required to clear the superheroes from this menu and put your products or lists, but it will be worth it! Quite useful for quickly comparing (or expanding) information of a number of products.
Blue print mega menu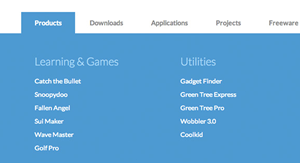 A responsive mega menu, more great work from Tympanus Blueprints.
jQuery 1.9.1
Click action mega menu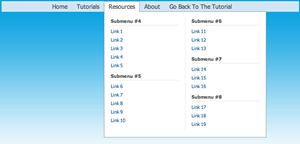 Great for those touch devices, nice job from Script Tutorials.